It's challenging to represent Christianity in the public square these days. Numerous public Christians are using the same words I use but the definitions in our vocabulary are quite different.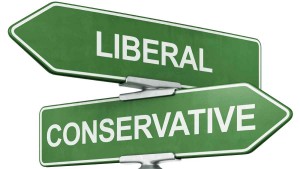 Words like "conservative" and "liberal."
While some Christians think of themselves as "conservative" and other Christians call themselves "liberal," truth is we are all mixed.
There is goodness and wisdom in much of our shared religious, social and political traditions that ought to be conserved. There is harm and foolishness in many of our traditions that ought to be changed.
Conservative vs. Liberal is not the problem in either our faith or our politics. Fundamentalism is the problem.
Fundamentalism is arrogant, intransigent and rude. It refuses to compromise, insists on its own truth and seeks to decimate its opponents. Fundamentalism can see nothing wrong with itself and sees only the wrong in others. It is destructive, damaging and divisive. Fundamentalism is destroying our churches, our communities and our nation. Continue reading 'Liberal' and 'Conservative' Is Not the Problem