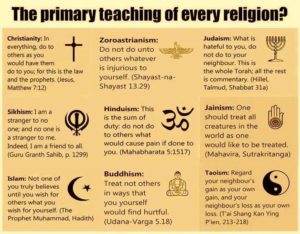 Treat others the way you would want to be treated.
We call it the Golden Rule and its wisdom shows up in most every world religion.
So why has the human race never really figured out how to live by this rule of life? Maybe because throughout history most people just flat don't agree with it.
Other rules of life are much more popular:
Whoever has the gold, makes the rules.
Do unto others before they do it unto you.
Might makes right.
The end justifies the means.
The greatest happiness is to vanquish your enemies. (Genghis Khan)
These are the rules that have ruled human existence since our earliest beginnings. This is the reason human history is so screwed up.
But even in the dismal darkness of our past, some humans found the wisdom and the courage to live life with an alternative vision: a way of seeing and being in the world that is up-side-down and inside-out from the conventional wisdom. A golden thread of kindness, forgiveness and grace.
Nelson Mandela was one of those people. Continue reading Do Unto Others… →