Our garden is looking really good. In this little corner of Texas, we've had just the right amount of rain and sun so our enthusiastic seedlings are all pretty happy right now.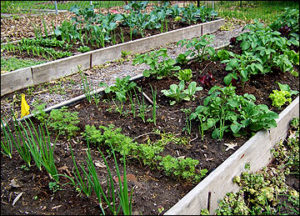 I call it our "garden" as if it is one thing; and it is. But our tomatoes, okra and beans; our lilies, marigolds and daisies; our oregano, thyme and basil are obviously very different elements of our one garden. We planted for diversity on purpose.
Diversity is the whole point of a garden.
Our garden is one whole thing – and all the very different plants make up the unified whole. Like our bodies – arms and legs and hearts and kidneys: one body with all its parts. Like our families – moms and dads and babies and teens and grandparents: one family with all its members.
Like our nation.
One nation.
Under God.
Indivisible. Continue reading The Problem with Unity is Uniformity