Just so you know, these words are from the shortest verse in the Bible. From the story of Jesus grieving at the graveside of his good friend Lazarus.
But there is another moving story about this passionate man that comes to mind as I read the news these days. As that story goes, Jesus rode into the city of Jerusalem, not on a prancing war steed, but rather on the back of a humble donkey. The crowd cheered, hoping he would be the one who would overturn the Roman occupiers. Instead Jesus carried a Roman cross to his own execution just a few days later while this same crowd jeered.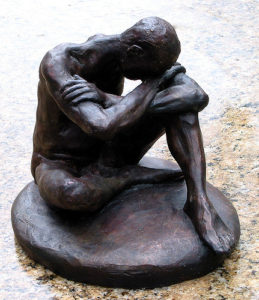 In the days between the two processions, it is said that Jesus looked across at his beloved city and wept.
When Jesus approached Jerusalem, He saw the city and wept over it, saying, "If you had known in this day … the things which make for peace!"
If only.
A bomb ripped apart the diplomatic district in Kabul, Afghanistan. They say over 90 people died and more than 400 are wounded. Many are women and children.
Another bomb blasted a concert hall in Manchester, England. 22 people died and over 100 are wounded, many of them teenagers with their moms.
Three Good Samaritans were slashed by a white supremacist on a Portland Oregon commuter train. Two died and the terrorist railed on defiantly about his patriotism. Continue reading Jesus Wept