Here in Lamar County Texas , we are fortunate to have a healthy criminal justice system.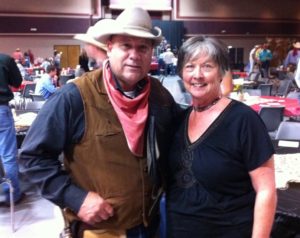 Our Chief of Police and County Sheriff are honorable men who lead their deputies to follow the law as they protect and serve us. Our judges know the law and use their authority carefully and wisely. Our District Attorney leads a department of prosecutors who function with deep integrity, people for whom the rule of law is foundation and guide. Our defense attorneys serve their clients conscientiously, ensuring that the entire system abides by the rule of law and those who are accused receive fair and just treatment.
As a CASA volunteer, I am in court regularly watching human drama play out before my eyes. I continue to be impressed with the professionalism and decorum of these public servants. We are fortunate that they are our neighbors.
Because of my experience with our county court system, I have been astounded and dismayed by what I have seen during the legal proceedings in the House of Representatives during this impeachment process.
Anytime accusations are made, it is the legal and ethical obligation of the prosecutors to pursue the allegations.
Here in Lamar County, these attorneys will gather statements from the accused and from appropriate witnesses. They would look at police body cam videos or videos from a local business. If the accusations are deemed credible, they have a legal and ethical obligation to present that evidence to a Grand Jury.
The Grand Jury comes to its work with solemn dignity.
The Grand Jury members have been vetted to be fair and impartial, not allowing their personal biases to influence their legal judgments. They have promised to hear all the evidence before they make up their minds. They have sworn to uphold the law: the rule of law that exists for all of us – both the accused and the accusers.
According to the design of the Constitution, during an impeachment process the House of Representatives must function as a sort of Grand Jury.
So again, imagine my dismay at the way some politicians in the House have dishonored our solemn process of law and order.
Refusing to gather all the appropriate evidence,
allowing significant witnesses to ignore their subpoenas,
blustering that this legal investigation is a persecution,
blatantly allowing political allegiance to trump their oath to uphold the Constitution … this disregard for the rule of law would never happen in Lamar County.
The House/Grand Jury has spoken.
According to the rule of law—the Constitution of the United States—there is enough credible evidence to indict/impeach and all responsible citizens should respect their decision and honor this process.
Next the trial. Will our Senators/Jurors respect our laws enough to consider the evidence and give it all a fair hearing?
Is it really true in this nation that NO ONE is above the law?
We'll see.
---
Submitted for publication to The Paris News.